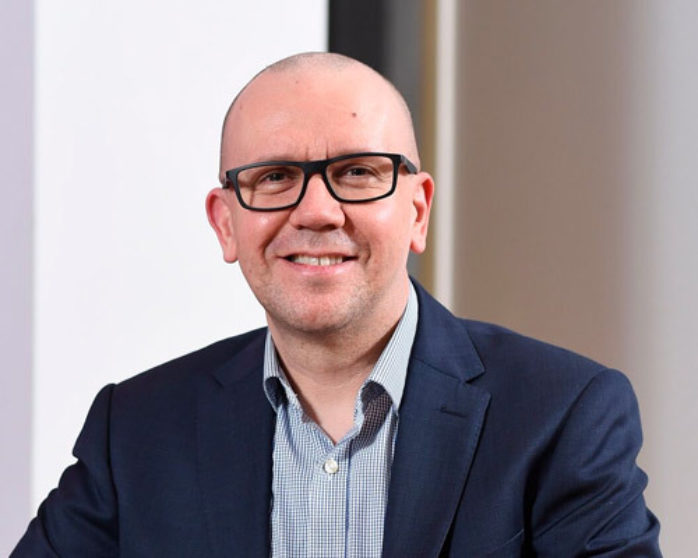 Simon Community NI's chief executive Jim Dennison reflects on a challenging and eye-opening year and looks ahead to the issues facing some of the most vulnerable in our society as a result of the ongoing Covid pandemic.
This year was one like no other. It has been a year in which a safe place to call home and a connection to loved ones has never been so important.
But, what for those individuals and families who didn't – and still don't – have a safe and secure home to turn to during Covid-19 and Christmas? For individuals experiencing homelessness or at risk of it, 2020 wasn't filled with working from home, Zoom quizzes or TikTok dance videos. Christmas isn't looking like much fun either. As existing feelings of anxiety and worry are heightened, vulnerable people are being asked again to further isolate from society, remain stuck on housing waiting lists for longer and manage already limited budgets differently.
Commenting on the impact of Covid-19 on homelessness, Jim Dennison, chief executive at Simon Community, said:
There was a period this year when people listening to the news could have been mistaken in to believing that homelessness had ended in Northern Ireland.
While a lot of excellent work had taken place in protecting private rental tenants and moving street sleepers into homelessness services and B&Bs, there were still too many people and families who spent 2020 without a safe and secure abode. When many were stocking up on tinned tomatoes, pasta and hand sanitiser, there were stressed parents without the financial means buy the most basic of essentials.
Explaining the important role businesses have played to the success of the charity during Covid-19, Mr Dennison, said:
Thankfully, Simon Community was able to remain in operation during this difficult time to support people who needed our help.

We redeployed staff, we increased recruitment opportunities and we partnered with colleagues across the sector to ensure our services stayed open, all whilst adhering strictly to the public health advice.
One development that we did not foresee was the huge and invaluable support from small and large businesses who provided gifts of food, hygiene products, PPE and financial donations to help us adapt so effortlessly during the pandemic.
Reflecting on the continued support at Christmas, Mr Dennison said he was extremely grateful towards the generosity received from businesses and their employees.
By supporting Simon Community, businesses across the region are helping those in fuel poverty, those with nothing to eat, and those who just need support to stay safe during the pandemic and beyond. Our goal is to end homelessness, especially at Christmas time, and it couldn't be done without the wrap around support made possible thanks to corporate kindness.
More than any other year before, I send each supporter a special thanks and Christmas well wish on behalf of Simon Community and every client who we have been able to support this year. Your selflessness and kindness this season will help provide comfort and dignity to some of our society's most marginalised people.
Thank you to our Christmas & COVID Sponsors