Identifying the impact isolation can have on those experiencing homelessness, Simon Community have introduced new initiatives over the past month to keep clients entertained and in contact with friends and family during lockdown. One successful initiative taking place across 21 temporary accommodation projects is the introduction of isolation and resilience packs – made possible thanks to generous emergency COVID funding from Crisis, PBNI, LandAid, Armagh City, Banbridge & Craigavon Borough Council, Enkalon Foundation and Tesco's Bags of Hope.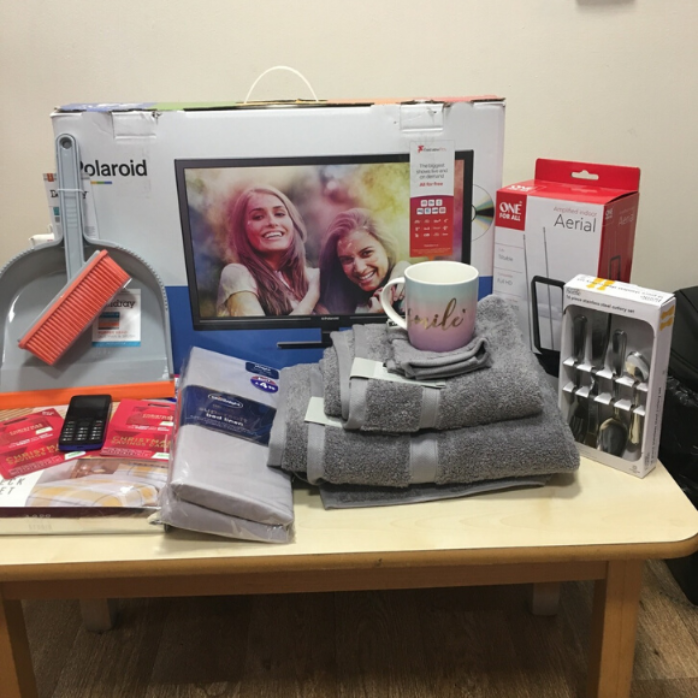 The packs, which are developed in response to each project's specific need, include items such as TVs, computer games, tablets, arts and craft supplies and mobile phone top up cards. The idea is to encourage individuals experiencing homelessness to remain onsite and socially distant by providing alternative ways for residents to keep in touch with family as well as combat their boredom.
Explaining the impact that the isolation packs have made at our Newry project, Marianne McCaul, Accommodation Manager said:

These packs are a godsend to our residents. They have been in lockdown for weeks now and we have been trying hard to keep residents busy, but these resources mean they can pass the time better. The mood in the hostel has lifted considerably and the residents don't feel so isolated from the rest of society.
Sabrina, a young person at our youth service in Coleraine was surprised when her support worker gifted her a pack, explaining the difference it would make in her new flat: 
I'm really happy to be kitted out with items for my kitchen and am looking forward to cooking some nice food. The new bedding and smellies for my bathroom are just the care items I need for my life right now. It's nice to not be forgotten about.
Unable to visit her children during lockdown, Roisin from the charity's temporary accommodation service in Derry explained how important the packs have been to her: 
I struggle with not being able to have face to face contact with my children. It is lonely but I have been using the arts and craft supplies to create cards for my kids to send in the post each week. They are my way of letting them know that I miss them.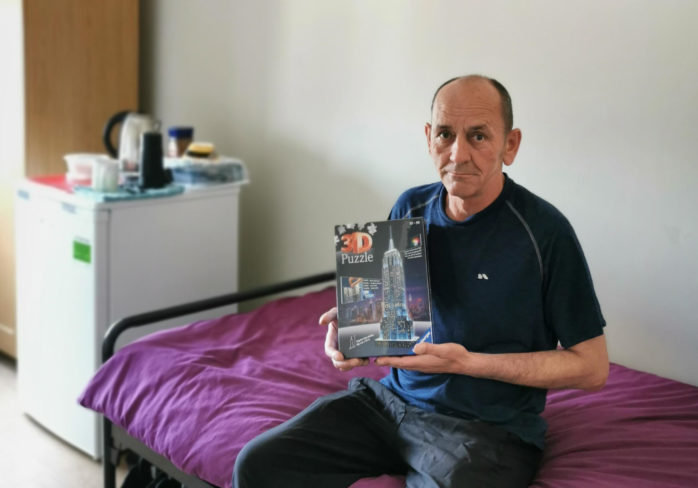 Meanwhile Stephen, a client at the charity's Ballymena project who suffers from COPD and has been self-isolating for weeks commented that the gifts of a TV and model kits has meant that he's been able to continue with his hobbies and pass the time in his bedroom, which has helped focus his mind and sleep better at nights.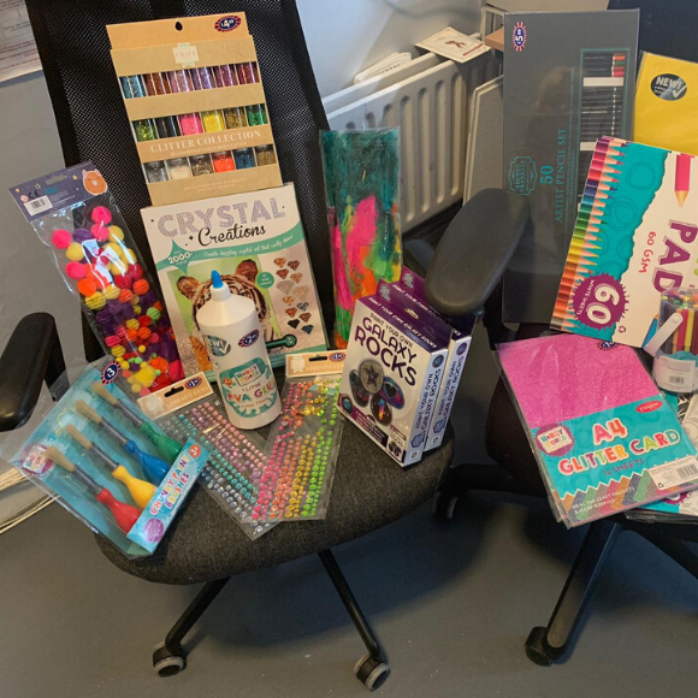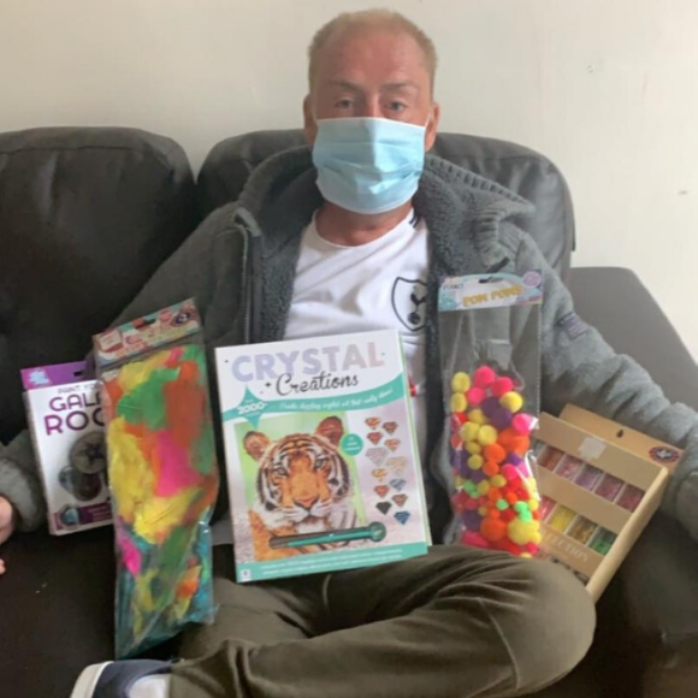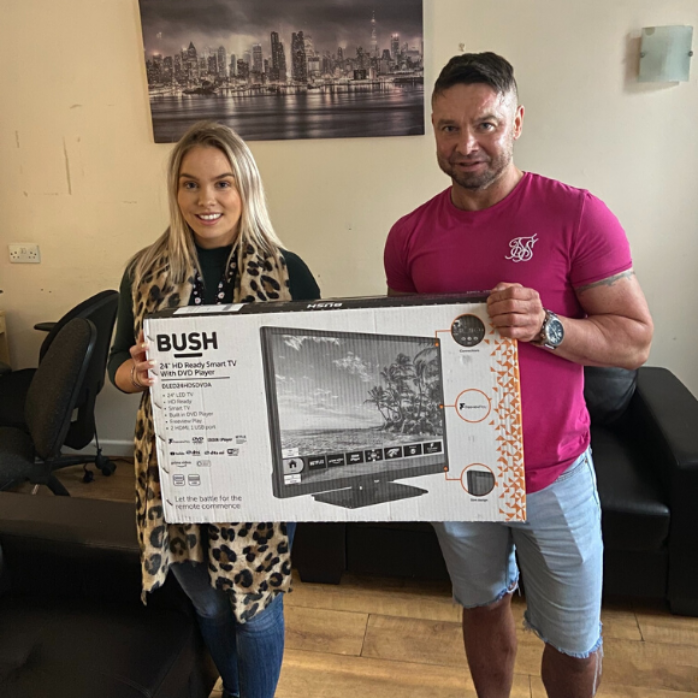 To find out how you can support your local Simon Community project and help provide shelter and support for those who need it most, simply click Donate Now.