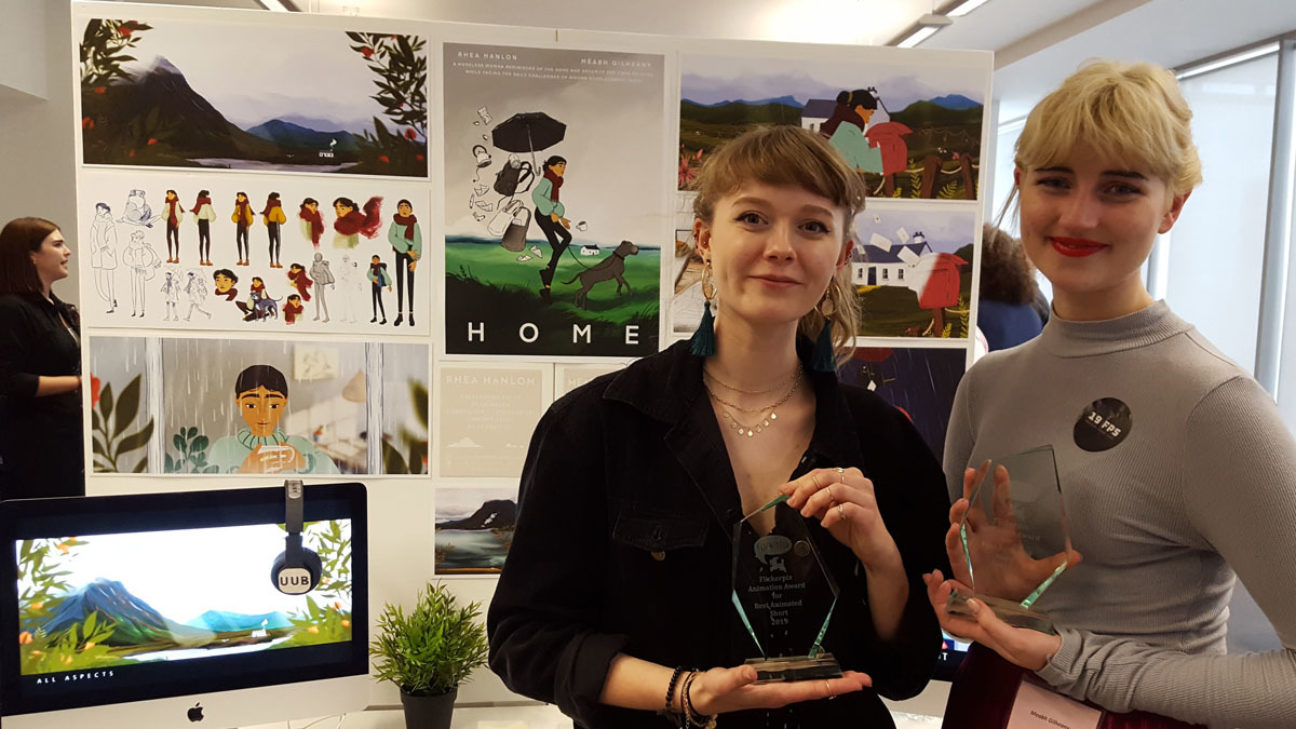 Awarded by Flickerpix as the best animated short in 2019, HOME aims to raise awareness of homelessness by highlighting just how quickly people can find themselves without a home. 
The beautifully animated short film, produced by Ulster University final year students Rhea Hanlon and Méabh Gilheany, follows the story of Ava and her dog Jay, from their cosy, country cottage into homelessness.
Speaking about the project Rhea said;
Both Méabh and I wanted to use our final year project to highlight an important social issue. Before starting the film, we didn't realise the extent of homelessness in Northern Ireland, I guess like many people, we thought the issue started and ended with rough sleeping. However, homelessness includes people the public don't see - people who are sofa surfing, living in their cars or staying in temporary accommodation, just like the Simon Community NI's projects.
After speaking with the Simon Community, we were shocked by just how quickly people from all different backgrounds can find themselves homeless. Ava, who once lived a comfortable life in her cosy cottage, finds herself on the streets - forced to sleep on park benches and spend nights sofa surfing, the cold hard reality of her new situation hits Ava, and she longs to return to her previous life, but that life no longer exists. We both hope our short film, will help raise more awareness of homelessness and how people can help end it.