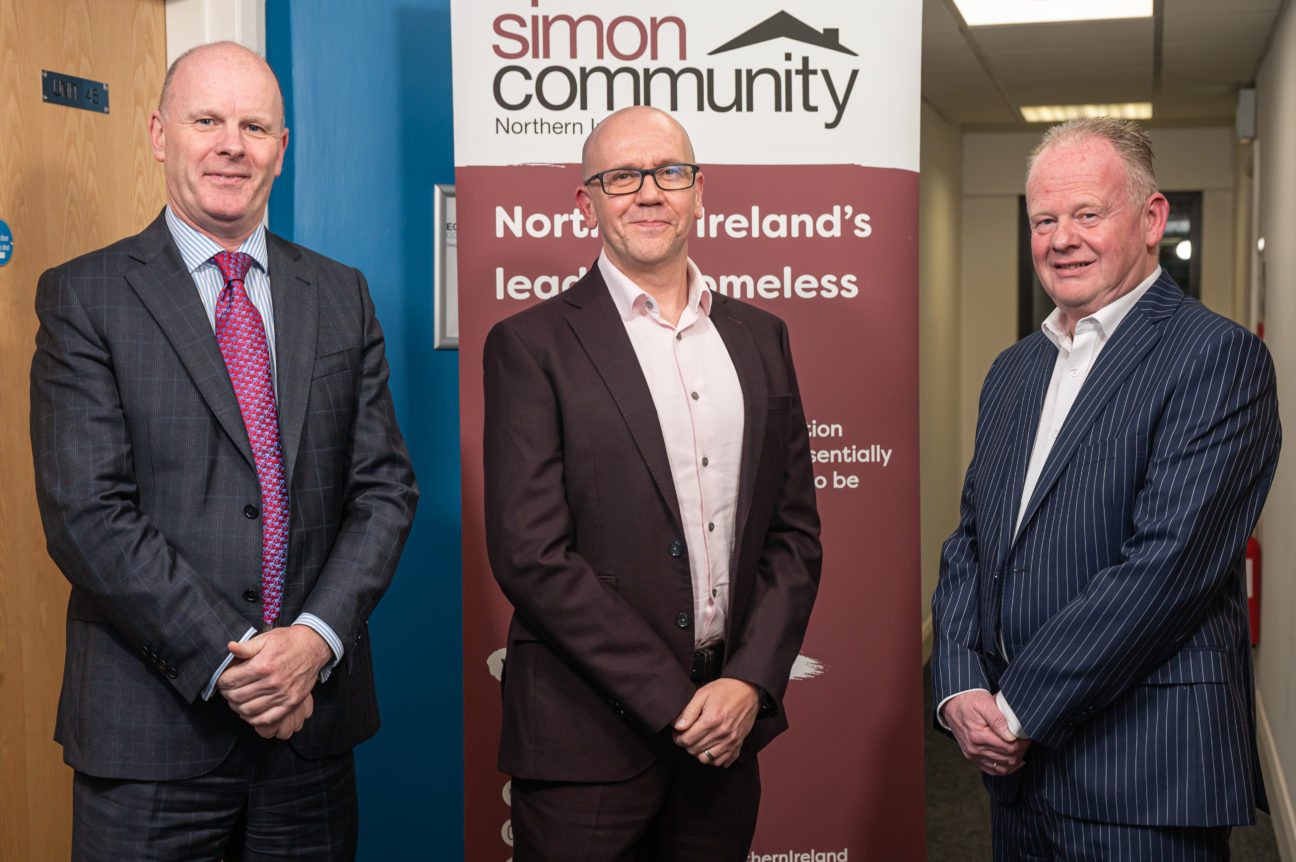 It is my honour to take up the Chairmanship of the Board of Directors following in the footsteps of Iggy O'Doherty who is standing down after nine years on the Board and six as Chairman.
Iggy provided consistent support and steadfast leadership through challenging times. His thoughtful guidance helped steer and transform the charity into the progressive organisation it is today.
I would also like to extend my thanks to the other outgoing Board members, Andrew Freeburn and Rodney Morton for their insight, dedication and energy, and I wish them all the very best for the future.
It is my pleasure therefore, to welcome two new board members, Ann McGregor and Darwin Templeton. Ann is the CEO of the NI Chamber of Commerce and Industry and Darwin is the Deputy Director of Communications at the Northern Ireland office. Their addition brings a diversity of perspective and depth of expertise which will continue our mission to end homelessness for people who need our help.

I look forward to serving with them on the new Board, ensuring the highest levels of good governance and developing a new Strategic Plan 2023 which will provide the direction of travel for the organisation for the years to come.

I am pleased that the Belfast Harbour will be able to host the 2023 Staff Conference on 2nd March 2023. I will see you all then.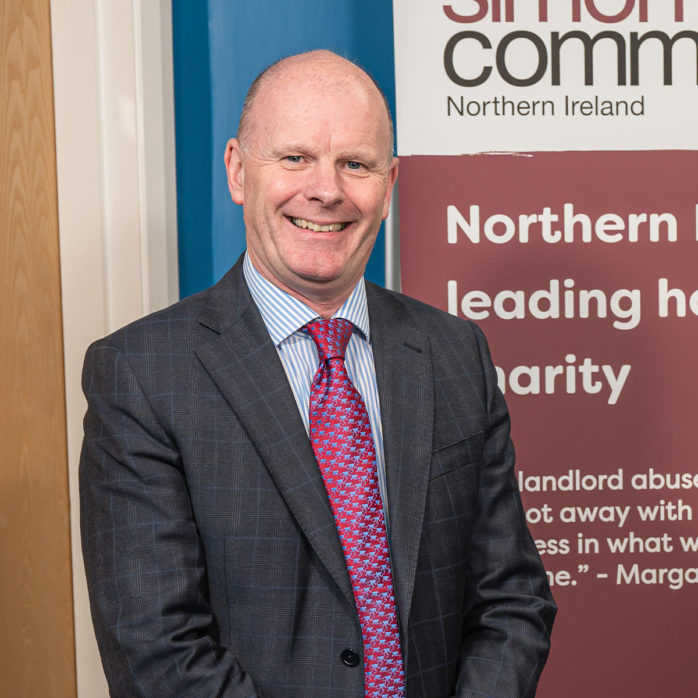 Joe O'Neill
Joe is currently the Chief Executive at Belfast Harbour. Joe joined Belfast Harbour in 1997, holding a number of roles including Commercial Manager and Port Manager as well as Commercial Director until his appointment as CEO in 2018. Prior to joining the Port, Joe held positions with Undus Ltd and Cantrell and Cochrane Ltd. Joe has been a Board member of Simon Community since 2015.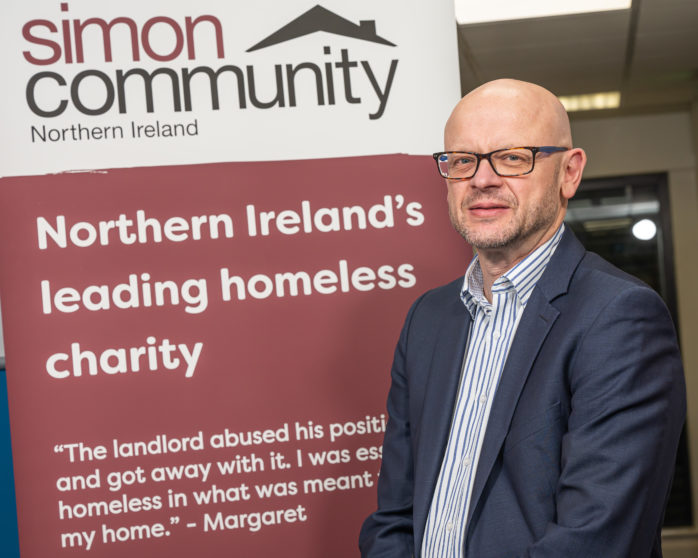 Darwin Templeton
Darwin is Deputy Director, Communications for the Northern Ireland Office. He has a total of 31 years' experience working in the media in Northern Ireland having previously been Head of News at the Belfast Telegraph/Sunday Life, Editor of the News Letter and Head of News at UTV.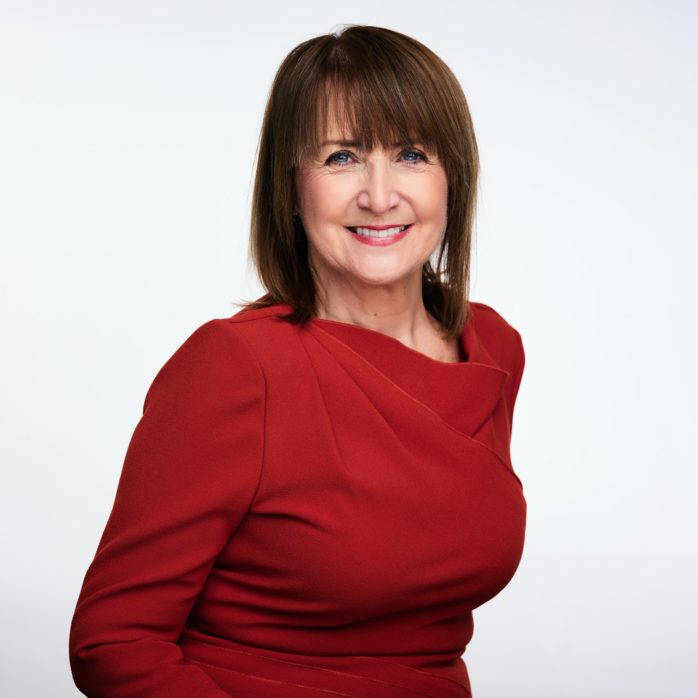 Ann McGregor MBE DL
Ann is CEO of the Northern Ireland Chamber of Commerce and Industry. She was formerly Chief Executive of Enterprise NI and a Director with Business in the Community. Ann is a council member of Dublin Chamber of Commerce and a member of British Chambers of Commerce National Accreditation Committee. She is currently the Deputy Chair of the Grand Opera House, a member of the Senate at Queen's University, Belfast and a Director of the NOW Group. Ann has considerable experience on government task forces, current involvements include - Belfast Innovation and Growth Commission; the High Street Ministerial Taskforce and the Transformation Advisory Board, which has been re-established to advise the Minister of Health on his work to transform health and social care services.