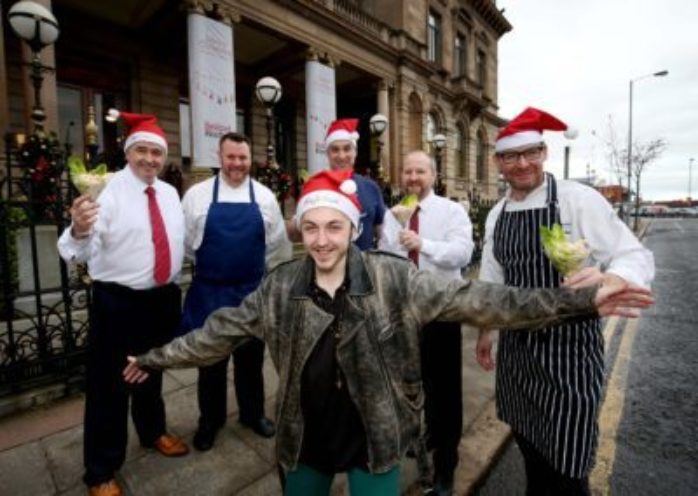 Simon Community NI clients, volunteers and support workers had a day to remember last week thanks to a very special Christmas Dinner.
Thanks to volunteers from Henderson Foodservice who donated supplies and their time to serve guests during the day, people experiencing homelessness in Northern Ireland were treated to a lavish four course meal at the beautiful Harbour Commissioner in an early Christmas celebration.
Alongside the meal expertly prepared by top chefs Danny Millar and Carl Joannesson, Simon Community NI clients enjoyed an afternoon's entertainment in the form of live music from The Iconettes' Karen Rush, comedy from The Blame Game's Colin Murphy and incredible magic tricks performed by James Hanrahan.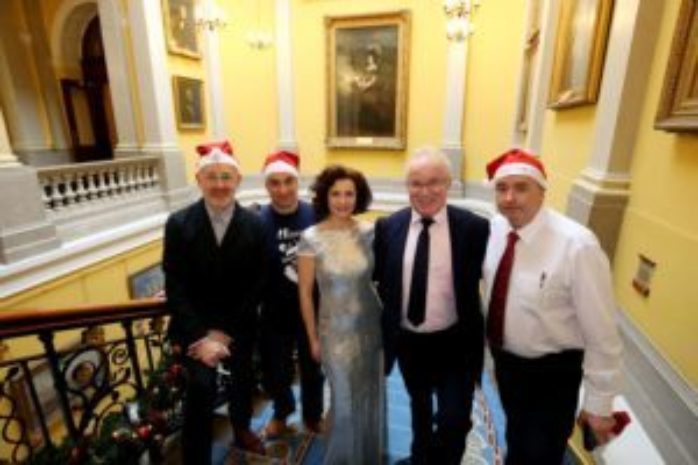 With DJ Danny on the decks to round the afternoon off, it was an event enjoyed by all and truly appreciated by all Simon Community NI clients and staff.
Christmas is a time for togetherness, when families reunite and old friends get in touch for an annual catch up. Perhaps for this reason, it can also be the most difficult time of the year for people experiencing homelessness.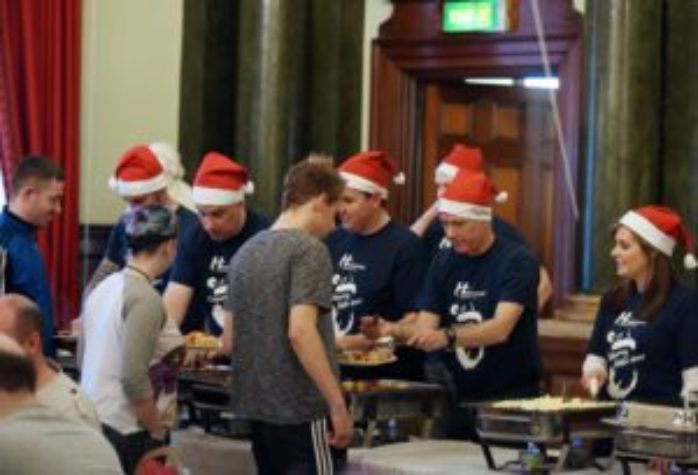 We are committed to making this an annual event and are already planning next year's extravaganza so that everyone has something to look forward to at Christmas.
Thank you again to all the incredible support from Henderson Foodservice, Danny Millar (Balloo House), Carl Joannesson (James Street South), Colin Murphy, Karen Rush, James Hanrahan and the Belfast Harbour Commissioner.
limitThumbs: