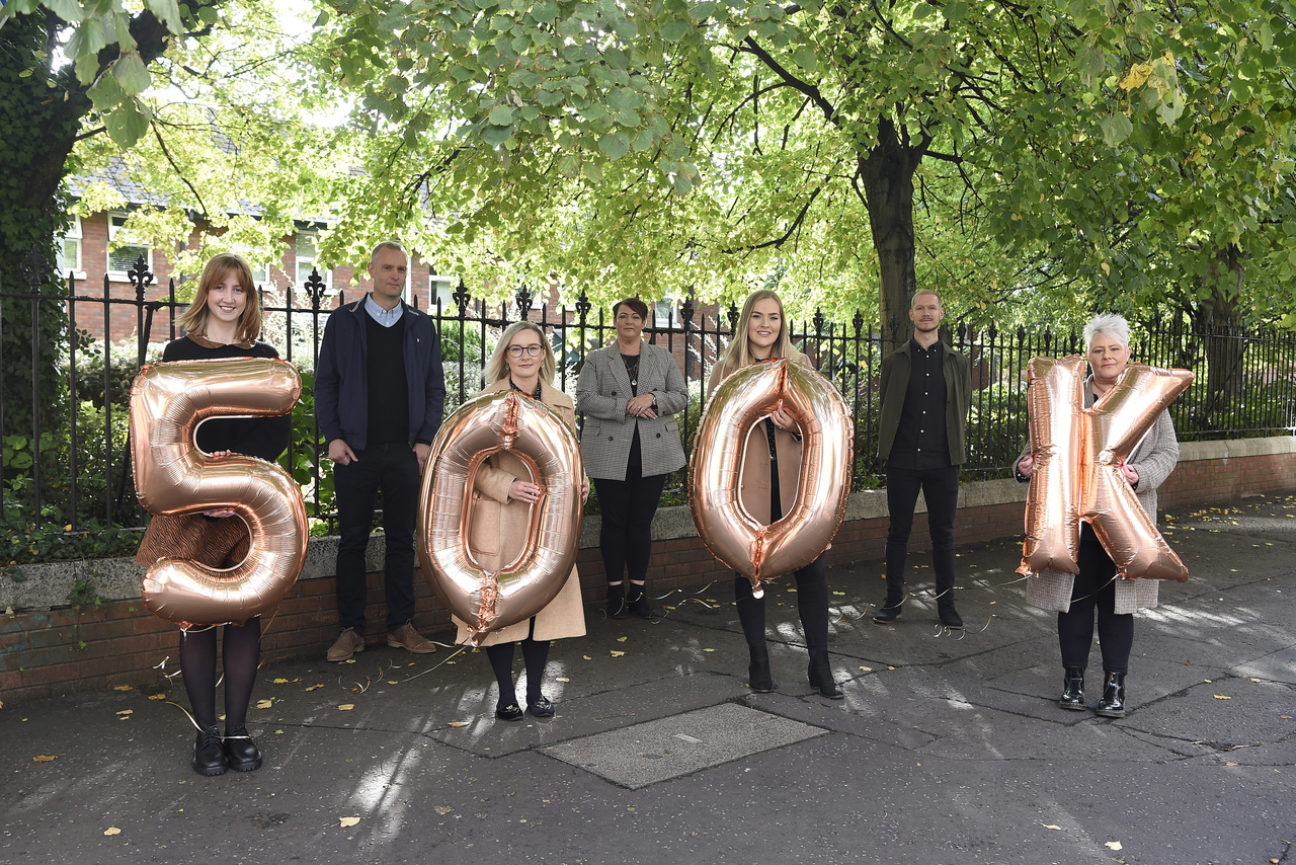 As part of World Homeless Day and World Mental Health Day, Saturday 10th October, Simon Community NI is celebrating a £500,000 lottery windfall that will be used to roll out a three-year project aimed at delivering life-saving support to some of Northern Ireland's most marginalised people.
The charity, which provides homelessness shelter and support throughout Northern Ireland, will use the money from the National Lottery Community Fund NI, which has been made possible thanks to National Lottery players, to recruit six wellbeing practitioners based across five of the country's Health and Social Care Trusts.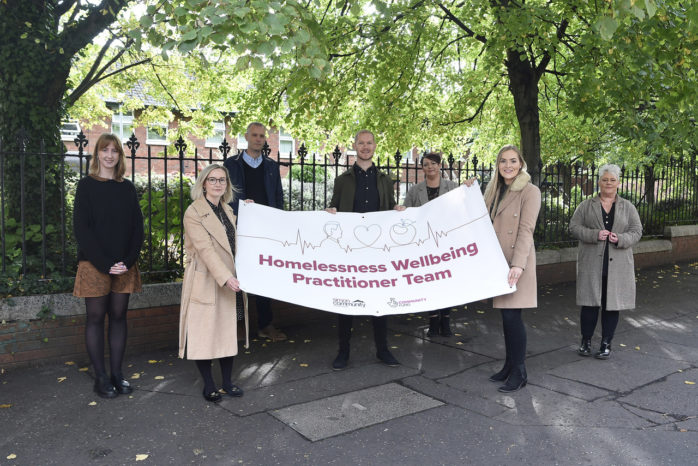 Recognising an increase in the number of people who present at the charity's accommodation projects with significant mental and physical health issues, substance dependency and pre-existing trauma; the development of a new homelessness wellbeing practitioner team will go towards responding to some of the most complex cases of homelessness. Operating within 14 of the charity's hostels, the specialist programme will integrate a range of psychosocial interventions and harm reduction techniques to improve client health, save lives and end homelessness.
Speaking about the importance of health and wellbeing support, a 30yr old male client who availed of a trial of the service explained of the benefits:
I'm provided with a safe space where I can be myself and talk openly about my problems. I don't feel judged when I discuss my drug use and mental health issues. Thanks to the service, I understand more about my thoughts and how they can affect me, I'm using drugs less often and I'm learning how to manage my anxiety and depression.
Thanking the National Lottery for their funding, Eoin Ryan, Head of Health, Wellbeing & Practice Development at Simon Community commented:
Each year, Simon Community support almost 1,000 individuals with complex needs. These are people who not only struggle to sustain tenancies but, because of their multiple health and wellbeing issues, often face challenges in accessing the most basic of treatments. Over time, this emerges into a group who do not receive treatment for conditions such as HIV or Hepatitis, who present to hospital A&E's instead of GPs or who end up dying prematurely. All of this is preventable and that is the aim and expectation of our new wellbeing programme.
Excited about the new service, Ryan further explained:
The development of this new service will place specialist wellbeing practitioners within our hostels and will complement existing services that already operate out of local community settings such as training and education programmes. Our new approach, and skilled team, will make it easier to identify those clients who will benefit most from the wellbeing service and build the relationships needed to ultimately improve the health, wellbeing and aspirations of individuals experiencing homelessness.
Kate Beggs, Northern Ireland Director of The National Lottery Community Fund said: 
Simon Community has worked tirelessly to help people in need affected by homelessness and we are delighted to award this substantial amount of money to support their work at this challenging time. This money will help address the underlying issues of people living in their shelters, such as mental health problems or addictions, giving them the support that is needed to change their situations and return to living fulfilling lives in their communities.
Our National Lottery grants continue to be awarded to communities across Northern Ireland and players can be proud to know that the money they raise is making such a difference.