Simon Community NI held it's first staff conference, since 2019, on Thursday 2 March.
One hundred and seventy staff attended the conference, which took place at the Belfast Harbour Commissioner's Office, courtesy of our Board Chair Joe O'Neill. Compéred by local TV and weather presenter Barra Best, the organisation also welcomed Fr Peter McVerry, founder of the Peter McVerry Trust, as the conference's inspirational guest speaker.
Understanding the importance of taking time to celebrate success and milestones, many Simon Community staff received Length of Service awards, and the conference boasted a selection of wellbeing breakout sessions and advice touch points.

Watch the video below to learn more.

A special shout-out to Simon Community NI Staff who received length of service awards at this year's staff conference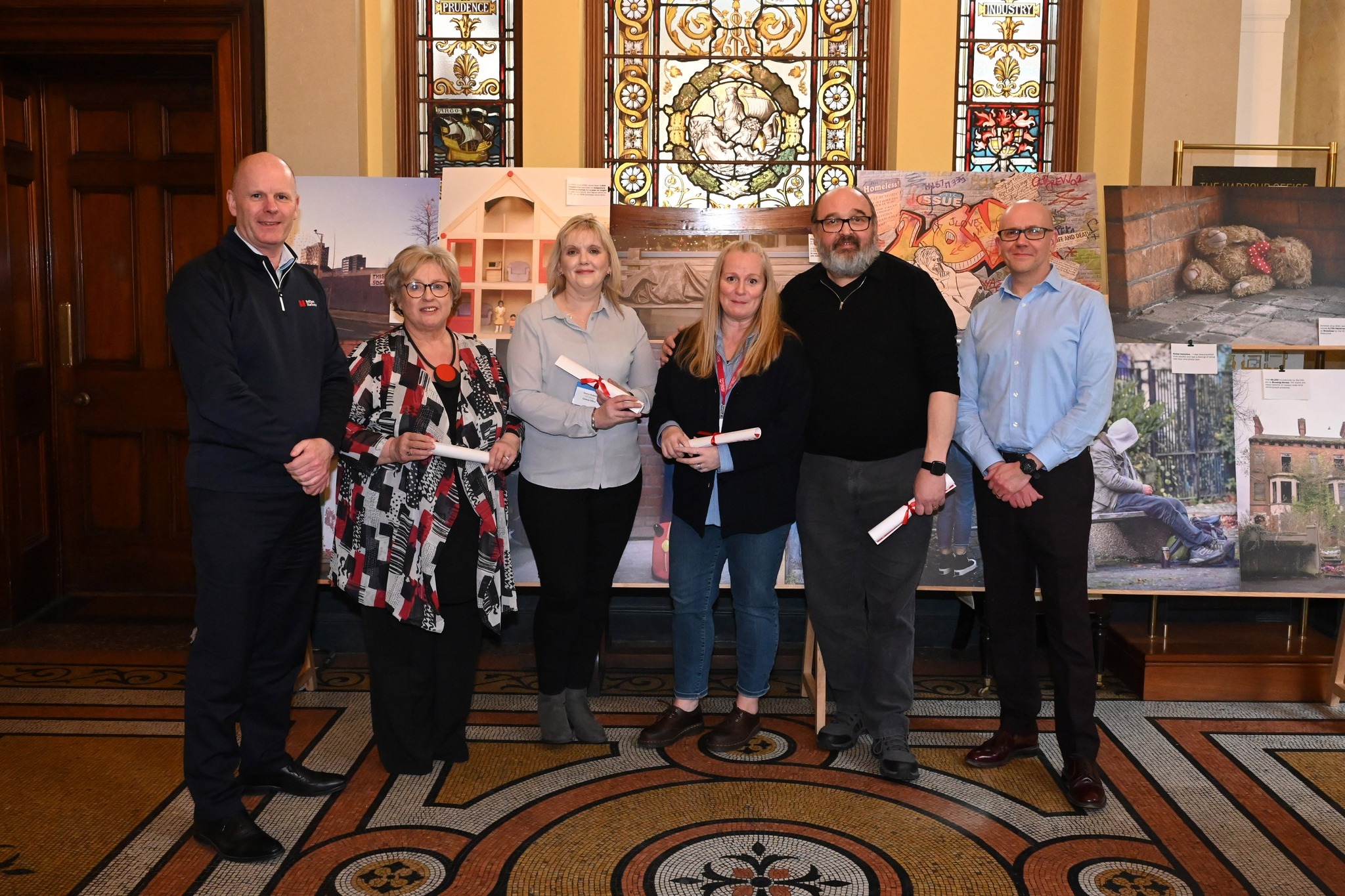 Celebrating 25 Years of Simon Service
Michelle Burns, David Faulkner, Valerie McKee and Emma Roberts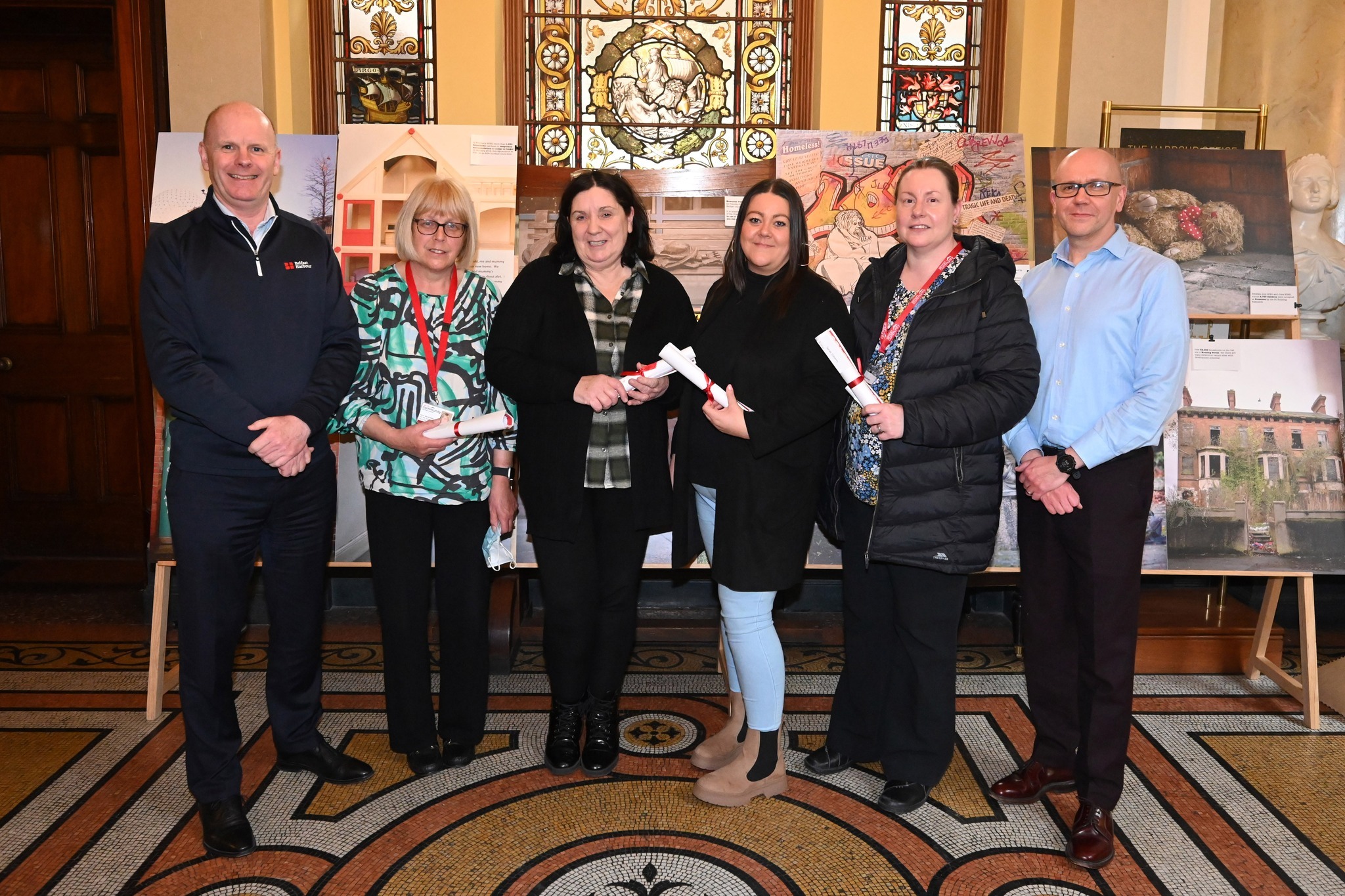 Celebrating 20 Years of Simon Service
JP Tumelty, Margaret Kennefick, Sarah Doherty, Mary Fullerton, Colette Brennan, Wini McFarlane, Joseph Ward and Geraldine McKeever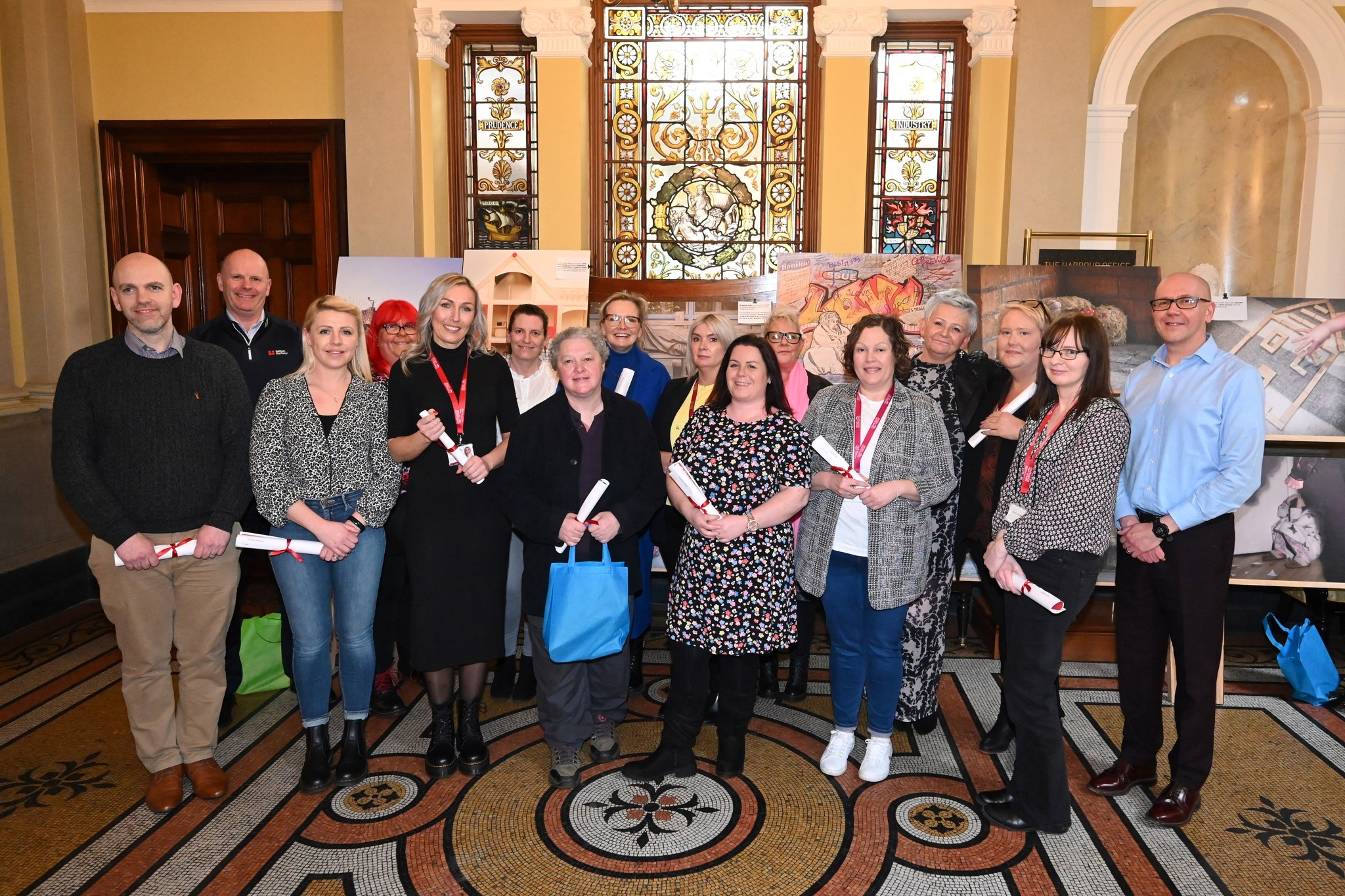 Celebrating 15 Years of Simon Service
Isobel McGinn, Stephen Fisher, Elaine Ellis, Joanne Devlin, Donna Sheppard, Marianne McCaul, Adele McBurney, Wendy McCabe, Arlene Irvine, Joanne Hayes, Liadhan McCourt, Lisa Allison, Michael Doran, Mark Lipton, Frances Black, Aisling McAuley, Catrina Keays, Rosemary Haughian, Anthony Patrick Devlin, Stephen Ward, Judith O'Neill, Diane Sarah Rogan, Louise Kelly, Ronald Robert Cox, Meghan Corbett, Margaret Mary McBay, Artie McAlea, Anne Haddad, Sonia Currell and Jennifer Sam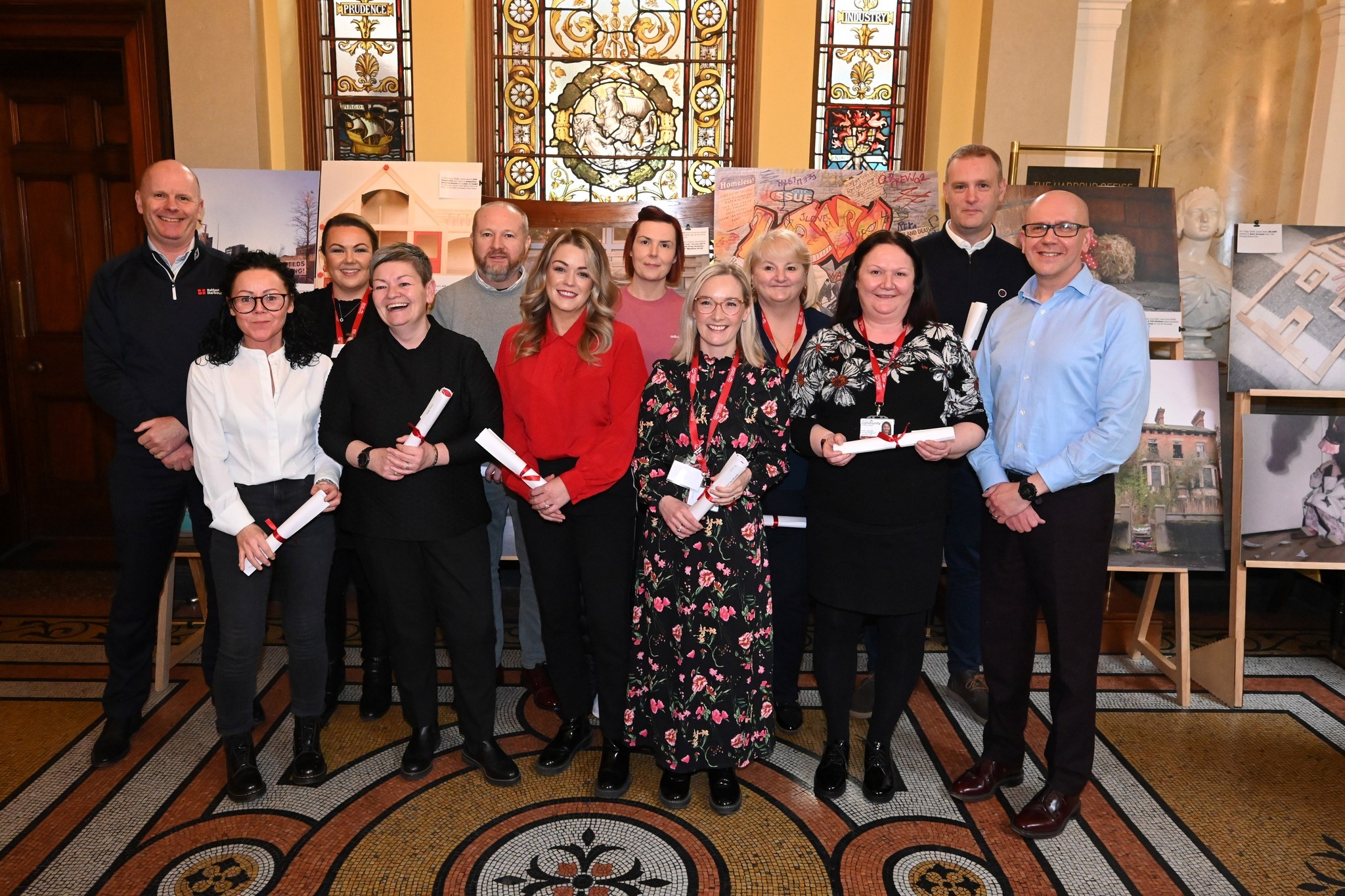 Celebrating 10 Years of Simon Service
Colin Purdy, Siobhan McGarry, Eoin Ryan, Danielle Doherty, Mairead Farrell, Jackie Finnigan, Hazel Deeney, Laura Burke, Melissa Mallon, Lauren McGowan, Tracy Millar, Brian Shanks, Georgie McCutcheon, Paul Madigan, Jacqueline Rankin Jackie Finnigan, Norman Laurence Gibb, Ivan McNeill, Maria Therese Magee, Patrick Joseph McCann, Jarron Michael Kelly, Catriona Mulholland and Martin McCullough