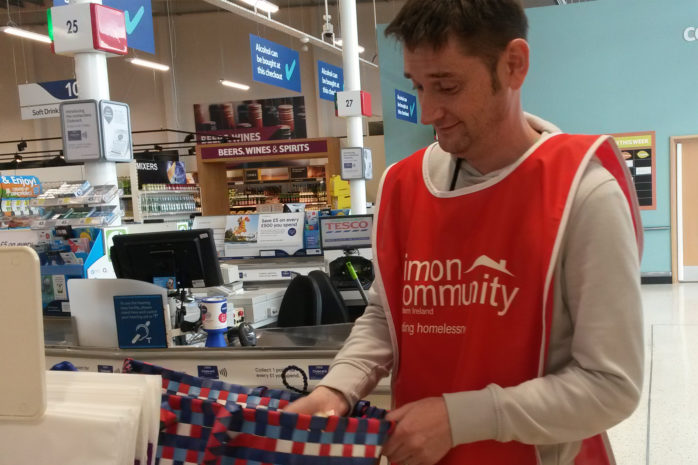 Bag Pack Volunteers
Take a break from the stresses of Christmas shopping and give back some time to those with no home this Winter.
We're looking fun and friendly people to donate 2 hours at one of our charity bag packs:
21st December - Tesco, Castlereagh and Newtownbreda
To get involved simply email Fundraise@simoncommunity.org
We are always excited to meet new volunteers, so if you are interested in having a lasting impact on people's lives here in Northern Ireland, please get in touch by completing our Volunteer Expression of Interest Form.
We look forward to hearing from you!