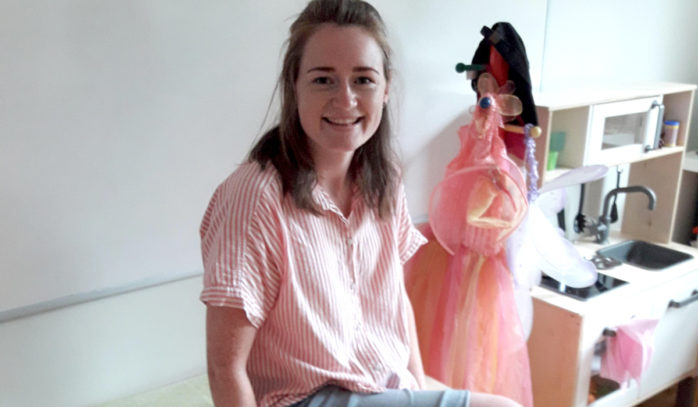 Children who are homeless, are already a vulnerable group who experience discrimination and are disadvantaged. Concerned the impact of Covid lockdowns would be of further detriment to their development, specifically in relation to not being able to access play groups, nurseries, schools and other support services, Simon Community's Play & Learning Project was developed.

Through Children In Need funding, Simon Community has employed a Learning & Play Coordinator, for an 18 month period. Their role is to alleviate some of the consequences children, who are homeless, may experience as a result of the pandemic, including Covid isolation. Located within our Conway Court Service, the Play & Learning Coordinator develops bespoke play sessions base on the needs of each child or family. The sessions incorporate safe outdoor play, creative play, safe online play and explores the children's learning through individual support, learning packs and online learning options. 1-2-1 and group sessions have also been developed, supported by a range of resources that can be used within the family to help a child's development through learning and play.
What To Expect
The service is located at Simon Community's Dedicated family project, Conway Court. Families and children can expect a fun and friendly approach to learning, which will support their children's ongoing development.
To learn more about the this service click here.
The 'Play and Learning Co-ordinator' (a teacher by trade) actually works individually with all the children on the site and their families to make sure that they're not further disadvantaged because of the pandemic.

Elaine Ellis – Project Manager
While everyone's journey will be unique, within this service our team can help with a range of issues, including:
Specialised Play and Learning Coordinator
Indoor play and learning centre
Individual sessions focused on play, learning and development
Family sessions focused on play, learning and development
Group sessions focused on play, learning and development
Outdoor play and learning space
How to access the service
This service is funded to support families living at Conway Court. To access our accommodation services, please contact our Homeless Support Line on 0800 171 2222 or complete our Get Help form below.