Donate Now
The average age of death of a person experiencing homelessness is between 43-47 years old.
A combination of poor diet, lack of exercise, mental health issues and, for some, drug or alcohol misuse can negatively impact the heart health of an individual
Each day, we support up to 636 clients who have multiple and complex health needs, which are often exacerbated by traumas they have suffered throughout their lives. Providing a defibrillator at each of our accommodation projects would significantly add to our ability to keep clients alive in the face of significant challenges by allowing trained staff to deliver a high energy shock to the heart of someone who is in cardiac arrest.
Can you help save a life?
We are currently fundraising to buy 16 defibrillators at a cost of £1,600 each. You can Donate Now to our Defibrillator Appeal or get in touch for more information by emailing joannemccallister@simoncommunity.org
Thank you.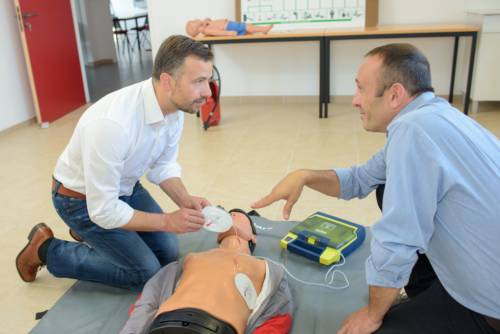 Share This Appeal