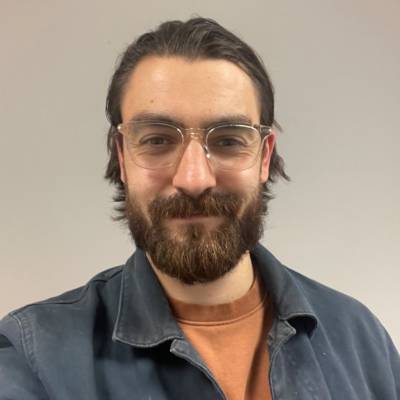 We're currently recruiting for our Housing First for Youth team. To apply, visit the Careers Page and for more information, read our staff profile below.
What led you to your role with Simon Community?
Young people leaving the care system are one of the most vulnerable groups in society and Simon Community have shown that they are passionate about supporting vulnerable people. The opportunity to work as a Senior Practitioner in the Housing First for Youth (HFFY) team was an exciting next step in my career.

What does a typical day entail, and how has this changed as a result of Covid-19?
It's a cliché, but each day is different. The way we support young people is very intensive; we get to know a small group of young people and work with them very closely. Each day presents new challenges and opportunities to engage them with harm reduction, practical life skills and getting them tenancy ready.
Covid-19 has definitely made things more challenging by increasing the amount of isolation our young people face, so we have had to up our game by providing them with regular face to face contact. For many of our young people, the HFFY staff have become a lifeline during this pandemic.

What are the best and most challenging aspects of your role?
The HFFY is a demanding service. We work with challenging young people who have dealt with significant trauma in their lives. We get to see them succeed, make friends and move on to their own tenancy equipped to face the challenges of the world. We also get to be part of their hardest moments and manage their difficult emotions.
The best bit is getting to work with the most incredible young people who need someone to depend on and the HFFY team get to be those people.

What advice would you give to people considering a role in the HFFY team?
If you are considering a role in the HFFY team then my advice is apply. If you care about the vulnerable in society, have a thick skin and want to help be part of the positive change in the lives of wonderful young people then you will love it.